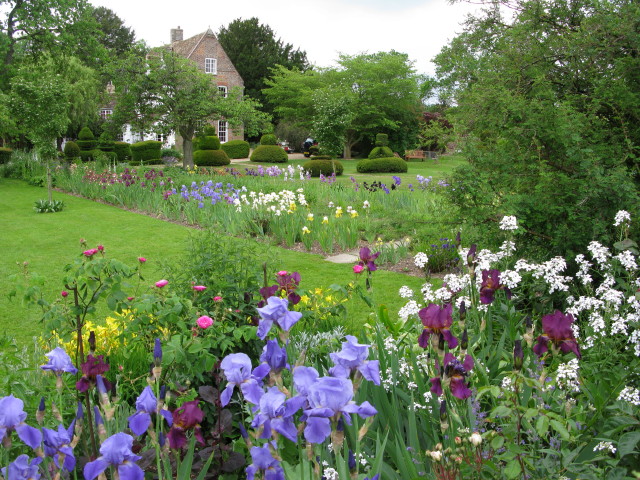 None of Lucy's predecessors at The Manor had given much time to the garden so it was more or less two fields.
During the war years she planted mostly trees and shrubs. As a child she was fascinated by the topiary at Levens' Hall so she planted eight 10" high yew plants on either side of the path to the river.
These became cones and then for the Queen's coronation she clipped them into crowns, orbs and the dove of peace from the old sceptre.
After the war she started to garden in earnest, collecting old roses and irises with the help and advice of Graham Stuart Thomas.
Now in the front garden we have a meadow patch with fritillaries followed by marsh orchids.
The herbaceous borders are filled with plants to flower throughout the seasons.
Come and drift with the bees and butterflies in the tranquility of this garden.
Listen to our podcast interviews  with Our Plant Stories online by clicking on the buttons below.  Diana and The Manor feature in both episodes