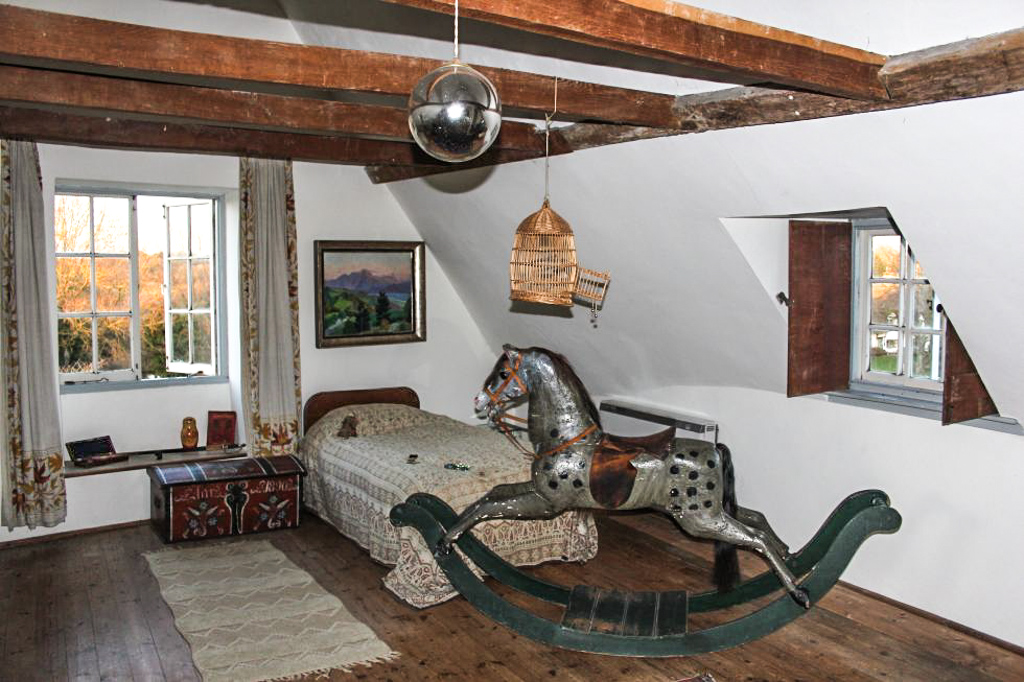 Before Lucy Boston came to The Manor she had written various tales of the supernatural now published as Curfew and Other Eerie Tales.
After the war was over, the restoration of the house was finished and the garden was established she took up writing again, deciding to people the house with a family of its own.
Lucy recreated the house as Green Knowe and these novels are now regarded as classics.
She wrote about the house, the garden and items in both. Her son Peter illustrated all six books and his beautiful black and white drawings, some looking exacly like woodcuts, depict much of what she wrote about.
Readers of the books easily recognise where they are.
The attic contains toys used by the fictional children of the past.
Come and walk into the books.
Explore the series of books that were written about Green Knowe.